Diving in Coiba National Park (certified divers)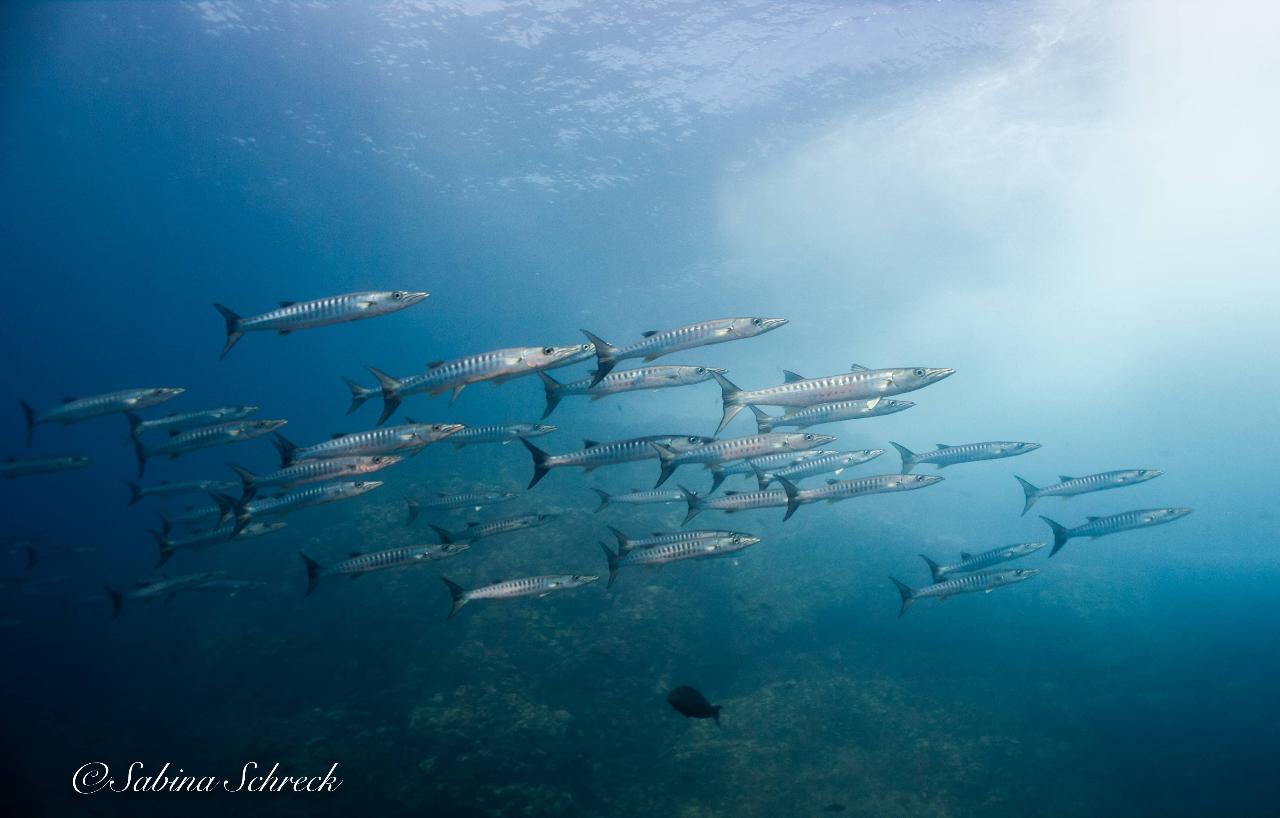 Продолжительность: 9 час. (прибл.)
Our trips for certified divers

We run daily dive trips to Coiba National Park from Santa Catalina. We meet at the dive center for coffee and a briefing at 7.30 am, after which we take a short walk down to the beach and head out to the national park. The boat ride to the dive sites takes about one hour and thirty minutes. We do two or three dives a day, depending on what you prefer (and occasionally what the weather is doing) and generally return between 3.30 pm and 4 pm. All the dive sites are located in Coiba National Park, which covers a series of beautiful islands, including Coiba, Isla Ranchería, Canales and the area of Contreras (check out our "Different Trips" section to dive here). We often stop for a short lunch break at the rangers' station on Coiba, home to wild monkeys, ñeques (little rodent-like creatures), crocodiles, iguanas and amazing bird life, or on one of the other beautiful beaches found in the park.
What you can see
Although this area of the world is not especially blessed with colourful coral reefs, the amount of life that can be found is astounding. Our local residents include white-tipped reef sharks, turtles, dolphins, eagle rays, devil rays, sting rays, lobsters, sea horses, frogfish, bigeye jacks, blue-fin trevallies, barracudas, moray eels, wahoos, snappers and of course lots of colourful butterflyfish and parrotfish. If there's plankton around, you might also get lucky and come across a whale shark or giant manta. From July to September we often spot humpback whales on the surface as well. Check out our gallery for some photos.
Profiles
Our dives are planned to last roughly 50 minutes, depending on conditions and air consumption, and depths range from 10 to 30 meters. The diving is suitable for all levels and we adjust our choice of sites according to experience, the season, the weather and sea conditions. Currents vary from very mild to pretty strong, each having their advantages and disadvantages. Most of the year we usually enjoy 26 to 30 degree Celsius warm water. However, from mid March to the beginning of June there can be thermoclines with temperatures that range between 18 and 24 degrees Celsius.
Prices
The price for two dives $145, three dives $170. In the rainy season the third dive cannot be guaranteed due to weather conditions and our concern for safety. You will be asked to pay the additional $25 when we return from the trip if we were able to do a third dive.
Included: equipment (also dive computer), sandwich, fruit and water

Not included: park entrance fees ($20 for foreigners, $5 for panameños and residents, must be paid in cash)
THIS PRODUCT IS FOR CERTIFIED DIVERS ONLY!